Welcome to
Our Lady of Lourdes
Free WalletWin Finance Class | 75 Open Spots | Free Toolkit Also Available for Parishioners!
Hannah Crites will be facilitating a live WalletWin Academy class on Mondays in McCaddon Hall, from 6:15–8:15 PM, beginning June 6th. Learn how faith and finances intersect, and practical applications in your life, from a Catholic perspective. Each parishioner is also given access to a free WalletWin account, here! Only 75 spots available. One registration per person, please. Schedule included on form. Sign up, now!

Lourdes Strolling Moms' Group @ Lourdes | Every OTHER Thursday | 10 AM | Narthex | Next Meeting, Thursday, May 5!
Attention Moms! Join us every other Thursday at 10 AM in the Lourdes narthex (gathering area by the main doors). Bring your coffee and strollers, and come connect with other moms as we stroll around Harvard Gulch Park and pray the Rosary. For more information, email Elizabeth at bigelow@lourdesclassical.org.

Candlelight Mass & Social Hour | Thursday, May 19 | 7 PM | Church & Grotto
It's that time again! Get to know some of your parish family, and join us for Candlelight Mass at 7 PM with a social hour by the grotto (weather permitting). If the weather is harsh, we'll move to McCaddon Hall. Confessions at 6 PM, and Mass at 7 PM. Happy Hour to follow. Bring a friend who hasn't been to church for awhile, and we'll see you there!

Adoration & Breakfast with Aquinas Forum | May 21 | 8:30–10:30 AM | St. Louis Catholic Church
Continue the closeness with Christ that you started this Lent at this monthly event, hosted by the Aquinas Forum at St. Louis Catholic Church. There will be free breakfast, free childcare, and an opportunity to spend an hour in peaceful prayer before the Blessed Sacrament. Breakfast at 8:30 in the cafeteria (Cline Hall), Adoration at 9:30 in the church.

Save the Date! | The Relics of St. Bernadette are Coming to Lourdes! | June 26–28
First class relics of St.

Bernadette

are touring the United States for the first time ever.  Parishes throughout the country are hosting the relics over the span of several months.  We are honored that the relics will be coming to Lourdes, June 26–28!  We have many special events planned for these days; Visit our Events page to find out more!

Calling All Adorers: We Need More of You!
We need help with the hours of 4 PM & 5 PM on Wednesdays. Ideally, we would like to have FOUR committed people signed up for each hour of adoration to allot for vacations, sick time, and schedule fluctuations. Those who are able to commit to an hour per week (or more!), please visit adorationpro.org/lourdesco and sign up under "weekly commitment." This website also allows you to customize preferences.

Seeking a Youth Ministry Coordinator!
Have a passion for evangelizing teenagers? Our Lady of Lourdes is seeking a Youth Ministry Coordinator to lead high school and middle school youth activities. Visit our website for more information and send resumes to admin@lourdesdenver.org.
Keep up with all the news at Lourdes! Sign up for Flocknote today.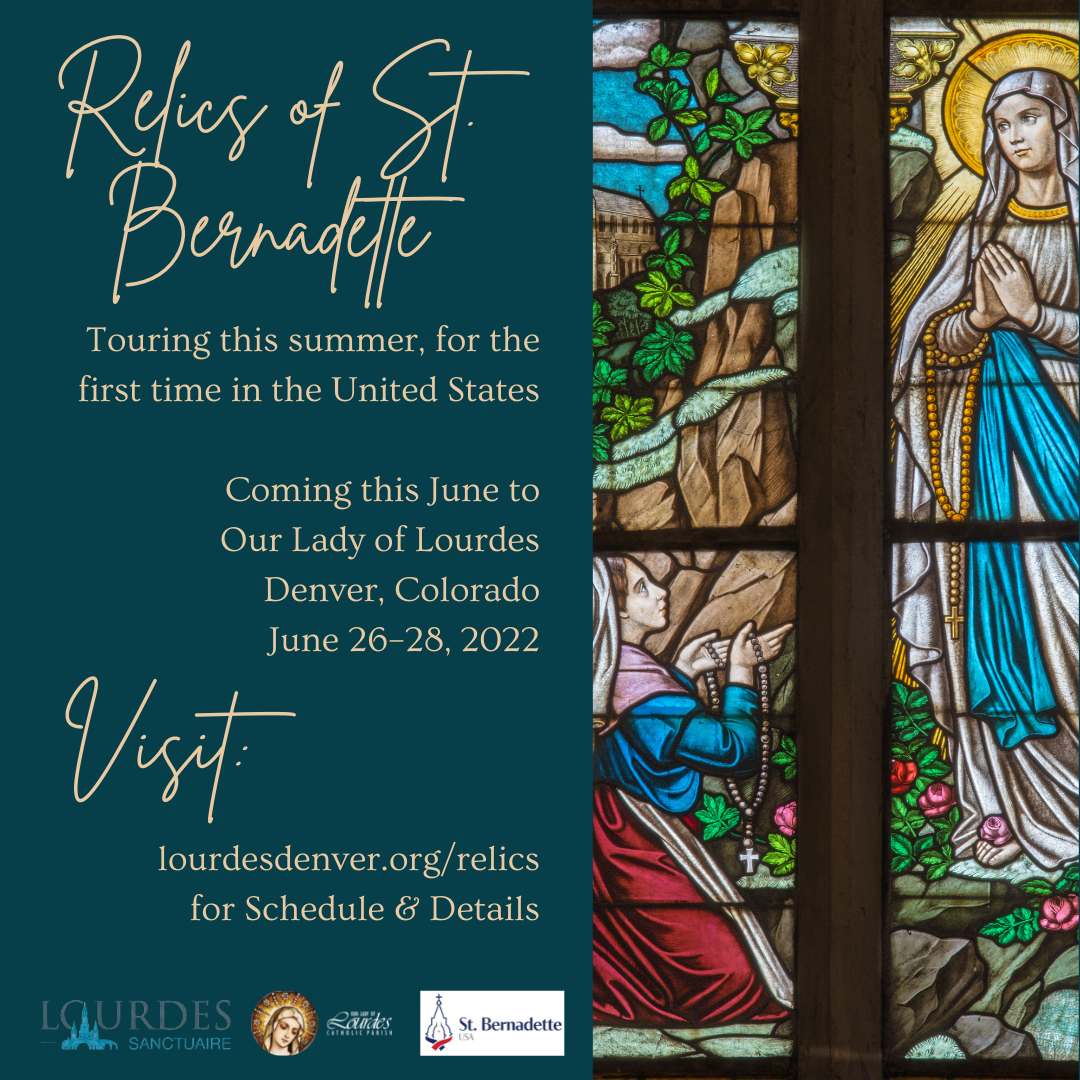 Relics of St. Bernadette, coming to Lourdes! June 26–28. Details, here!

Free WalletWin Academy Class, facilitated by Hannah Crites on Mondays in McCaddon Hall from 6:15–8:15 PM, starting June 6th. Hannah has also provided a free parish membership that allows all parishioners access to the WalletWin Toolbox, Online Academy, et al. on your own time!
Parishioners can setup their own account for free!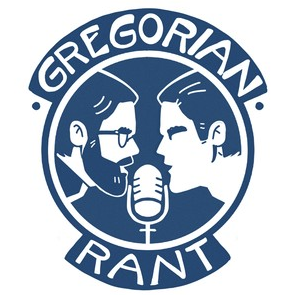 Subscribe to our YouTube page for at-home participation on Sundays, and to watch our videos anytime!
Sunday
8 AM | 10 AM (livestreamed) | 12 PM |  & 6 PM
Monday–Friday
8 AM
Saturday (Anticipatory)
4:30 PM
Confession Times
Weekdays | 8:30 AM EXCEPT on Mondays
Saturday | 8–10 AM
Sunday | 5–5:45 PM
Other Mass & Confession Information
We offer weekday confession after every 8 AM Mass, EXCEPT on Mondays.
Sunday confessions take place from 5–5:45 PM, to provide ample preparation time for the priest before Mass. We suggest an early arrival for this confession time, or try attending our Saturday morning confessions between 8 & 10 AM. Thank you!
2298 South Logan St. Denver, CO 80210
Fax 303.722.4810
Parish Office  & Parish Mailing Address
2200 South Logan St. Denver, CO 80210
Monday, Tuesday, Thursday
9 AM – 5 PM
Wednesday
11 AM – 6 PM
Friday
9 AM – 12 PM
Sign up for Flocknote and help our parish communicate announcements and updates in a way that is efficient for us and convenient for you.