Welcome to
Our Lady of Lourdes
Lourdes is hiring! We now have job postings for a Financial Analyst, Childcare Coordinator and a Maintenance Technician. The Financial Analyst is responsible for database maintenance, financial analysis, accounts payable, and accounts receivable for the school and parish. The Childcare Coordinator oversees the childcare program and recruiting, training, and scheduling childcare providers for events. The Maintenance Technician oversees all maintenance activities at the parish, school, and grounds.  If you or someone you know is interested in one of these positions, please send a cover letter and resume to

admin@lourdesdenver.org

.

The Colorado Catholic Conference is asking the lay faithful to sign a petition to tell House and Senate leaders to uphold the Hyde and Weldon Amendments and similar pro-life policies. The Hyde Amendment prohibits taxpayer dollars from being used to fund abortion in most cases. The Weldon Amendment prevents any federal programs, agencies, and state and local governments from discriminating against health care practitioners and institutions that do not provide abortion services.  As written in a letter recently released by  the Catholic bishops in Colorado which urged Congressional representatives to support pro-life policies: "The House Appropriations Labor and Health and Human Services subcommittee recently passed a spending bill that strips protections for pre-born children, healthcare providers, and American taxpayers by excluding pro-life provisions, including the Hyde and Weldon amendments…. Congress' recent actions endanger the lives of pre-born children and infringe on the rights of millions of Americans who do not wish to participate in the moral evil of abortion." Learn more about these efforts—and how to contact your representatives—by visiting the Colorado Catholic Conference website.

The next Gathering at the Grotto will take place on Thursday, August 12, starting at 6:30 PM. Scott and Annie Powell of Camp Wojtyla will be continuing the conversation on marriage and family life. Food and drinks will be provided. We'll see you there! (Bring your ID if you would like to enjoy an adult beverage.)

Candlelight Mass has resumed monthly! The next one will take place by the grotto on Thursday, August 19, with confession at 6 PM, and Mass to follow at 7 PM. After Mass, join us for a social hour by the grotto, with snacks and beverages provided (Don't forget your ID).

Coffee Talk is now happening monthly! Join us for the next one on August 19th. Coffee Talk is a monthly effort, following the 8 AM Mass, to give parishioners a chance to ask Father Brian anything in a casual setting over coffee. All questions welcome! From building projects, to theology, and beyond!

Weekly Day of Prayer at Abortion Facility starting in September. Join us every Friday, starting on September 3rd for a day of peaceful prayer at Healthy Futures, 300 E Hampden Ave, Englewood, CO 80113 . Despite the name, "Healthy Futures" is actually a surgical abortion facility located just two blocks from our school's south campus. We will be hosting a Rosary and Chaplet of Divine Mercy at the times below — please consider joining one of them.

—1:45 PM on the first two Fridays of the month

—7:45 AM on the third and fourth (and fifth, as applicable) Fridays of the month

Before joining us, please read this Statement of Peace to familiarize yourself with how we will be approaching this time of peaceful prayer at the facility each Friday. If you have any questions, please email respectlife@lourdesdenver.org.

No more Mass signups, except for 4:30 Mass
We will continue to provide signups for this Mass, only, with a maximum 150 available spots for those who prefer limited capacity. Sign up for 4:30 PM Saturday Mass, here!

We are unable to have 8 AM Monday morning Mass during the summer months, because of lack of coverage. Monday morning Mass will resume when school is back in session. Thank you for understanding!
Keep up with all the news at Lourdes! Sign up for Flocknote today.
Mike & Alicia Hernon on marriage and family culture, Gathering at the Grotto, July 21, 2021
Watch the second Gathering at the Grotto talk with Mike and Alicia Hernon of the Messy Family Project. They spoke about the Sacrament of Marriage and how graces from that sacrament contribute to effective parenting. Tune in now!
Our favorite summer series is BACK! See below, and mark your calendars for this year's Gathering at the Grotto event dates!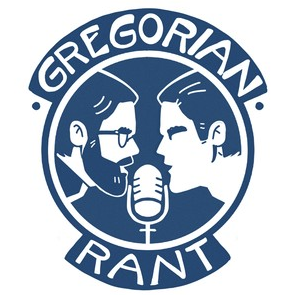 Subscribe to our YouTube page for at-home participation on Sundays, and to watch our videos anytime!
Sunday
8 AM | 10 AM (in person & livestreamed) | 12 PM |  & 6 PM
Monday–Friday
8 AM (No Signup Required, though space is limited because of school attendance)
Saturday (Anticipatory)
4:30 PM *signup required, please*
Confession Times
Weekdays | 8:30 AM EXCEPT on Wednesdays
Saturday | 8–10 AM | (No Signup Required. Please maintain 6 feet of distance in line and during confession.)
Other Mass & Confession Information
Weekday Confession after 8 AM Mass has resumed EXCEPT Wednesdays. No signups are necessary for weekday Mass.
As of May 1st, we are no longer offering Communion after Mass on Saturdays or Sundays. Sorry for any inconvenience!
Sunday confessions to come. Stay tuned!
2298 South Logan St. Denver, CO 80210
Fax 303.722.4810
Parish Office  & Parish Mailing Address
2200 South Logan St. Denver, CO 80210
Monday – Thursday
9 AM – 5 PM
Friday
9 AM – 12 PM
Sign up for Flocknote and help our parish communicate announcements and updates in a way that is efficient for us and convenient for you.