We have a ministry for every walk of life! Review our ministries, below:
**COVID Update: Coronavirus is an ever-evolving situation. Resultingly, each small group may be experiencing logistical changes. Please inquire below about joining a group, and someone will be in touch.**
Review our various Small Group Ministries, and we hope you'll find something for every Catholic walk of life. Small groups are a superb way to get involved with the Lourdes community and grow in genuine faith, and discover authenticity in friendships with others from a similar walk of life. We offer connections for co-ed small groups, female groups, marriage small groups, singles groups, young adult and adult small groups. We are also always looking for leaders who can step up and expand this program even further! Interested? Have ideas? Fill out the form, below:
Learn More
"If we acknowledge our sins, he is faithful and just and will forgive our sins and cleanse us from every wrongdoing." 1 John 1:19
As Catholics, we have a responsibility to learn about the richness of our faith. Lucky for Lourdes, we have several avenues to make this happen. Family faith formation and RCIA (Right of Christian Initiation for Adults) are two excellent examples we offer to grow in the knowledge of the Faith. We incorporate first reconciliation, first Holy Communion, and confirmation in various ways, depending on your individual story. Whether you have an age-appropriate young person to receive the sacraments (3rd–5th graders), or you are a recent convert to the Faith and want to make it official, we have the tools to set you up with the Keys of the Kingdom. Fill out the inquiry form, below, to specify your formative needs:
Learn More
"In all things I have shown you that by working hard in this way we must help the weak and remember the words of the lord Jesus, how he himself said, 'it is more blessed to give than to receive.'" – Acts 20:35
Liturgical ministries are the invisible heartbeat of the Mass. They are also a necessary function of the Mass, for which we are always in need, and forever grateful. If you have a heart for commitment—to be part of the action behind the scenes—this might be the ministry for you. Some examples of liturgical responsibilities include, arriving early for Mass preparation, preparing altar servers and priests with incense and microphones, setting up the altar and pulpit, marking readings and Prayers of the Faithful, seeking other sacristans to ensure coverage of Masses, queuing ushers, arranging the presentation of the gifts during the offertory, attending regular liturgical meetings, checking people in, and making things run smoothly in general. If this sounds like the love language for you, please inquire, below:
Learn More
**COVID UPDATE: 8 AM Liturgy of the Word and all Wednesday night and childcare activities are on hold until further notice. However, please keep checking back to see when these programs resume!**
What is more pro-life than supporting families in our parish gatherings through occasional childcare volunteerism at the 8:00 AM Mass Liturgy of the Word, Wednesday Family Night, or large group events? We always have a place for helpful hands! Interested? Please fill out the interest form, below:
Learn More
**COVID Update: Because of the continuing problem with the pandemic, the majority of RCIA class will be held via Facebook livestream. For those seeking sacramental fulfillment, or for those seriously considering joining the Catholic Faith, please visit our RCIA page for details.
Becoming Catholic is one of life's most profound and joyous experiences. Some are blessed enough to receive this great gift while they are infants, and, over time, they recognize the enormous grace that has been bestowed on them. RCIA (Right of Christian Initiation for Adults) is a series of classes taught by our very own, beloved, Father Brian. We recommend this class to anyone interested in learning more about the Faith, whether you are brushing up on your knowledge as a Cradle Catholic, you are brand new to the Faith, or you are simply curious about Catholicism in general. We guarantee, you can never know too much about the Catholic Faith! RCIA takes place on Wednesday nights from 6:30–8:00 PM from September through May. Want to join? Please, inquire below:
Learn More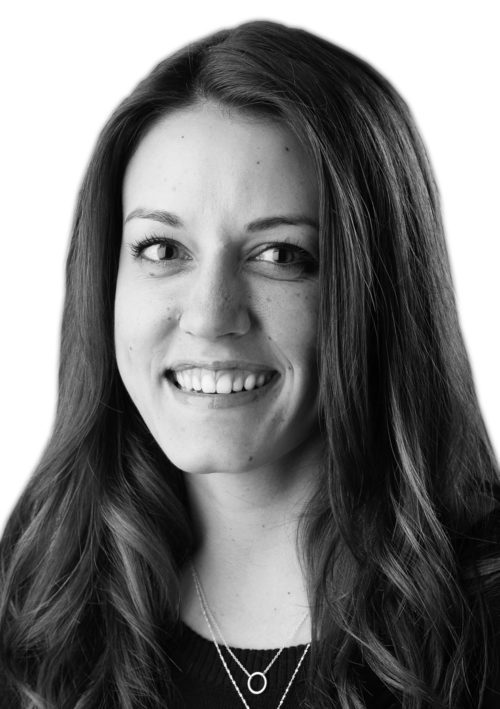 Anya Semenoff-Petty
Ministry & Stewardship Coordinator